Is your home ready for winter weather?
It's not quite winter yet but that doesn't stop the cold weather from threatening your home's structure. Blizzards and other cold-weather storms can really do a number on your home. Prevent damage by preparing early so you can have peace of mind this holiday season!  Get ahead of the weather by checking for weak spots in your home that might be affected by cold temperatures, ice or snow. Great ways to Winterize include;
–  Checking your shutters, siding and other exterior features to make sure they aren't exposed by winds and   moisture.
–  Make sure your gutters are cleared out
–  Make sure your walkways are even which will make it easier to clear of snow and isn't a trip hazard
–  Trim any overhanging tree branches that are near the driveway or over the home to prevent them from falling and damaging property
–  Insulate your pipes, especially the ones in unheated areas of your home
–  Bring the screens in on your windows
–  Disconnect your outdoor hoses and make sure you frost proof your spigots with winter covers
As the temperature drops, your heating bill goes up! You can rack up quite the heating bill if you haven't properly insured that the cold stays out and the heat stays in!
–  Caulk drafty windows and doors to trap in heat and eliminate moisture
–  Check your roof (when it is safe to do so) for any damaged or missing shingles
–  Make sure you don't have any critters living in vents or your attic; patch any holes to keep them out
–  Have your fireplace inspected and cleaned prior to use
–  Clean out or replace your filters in your furnace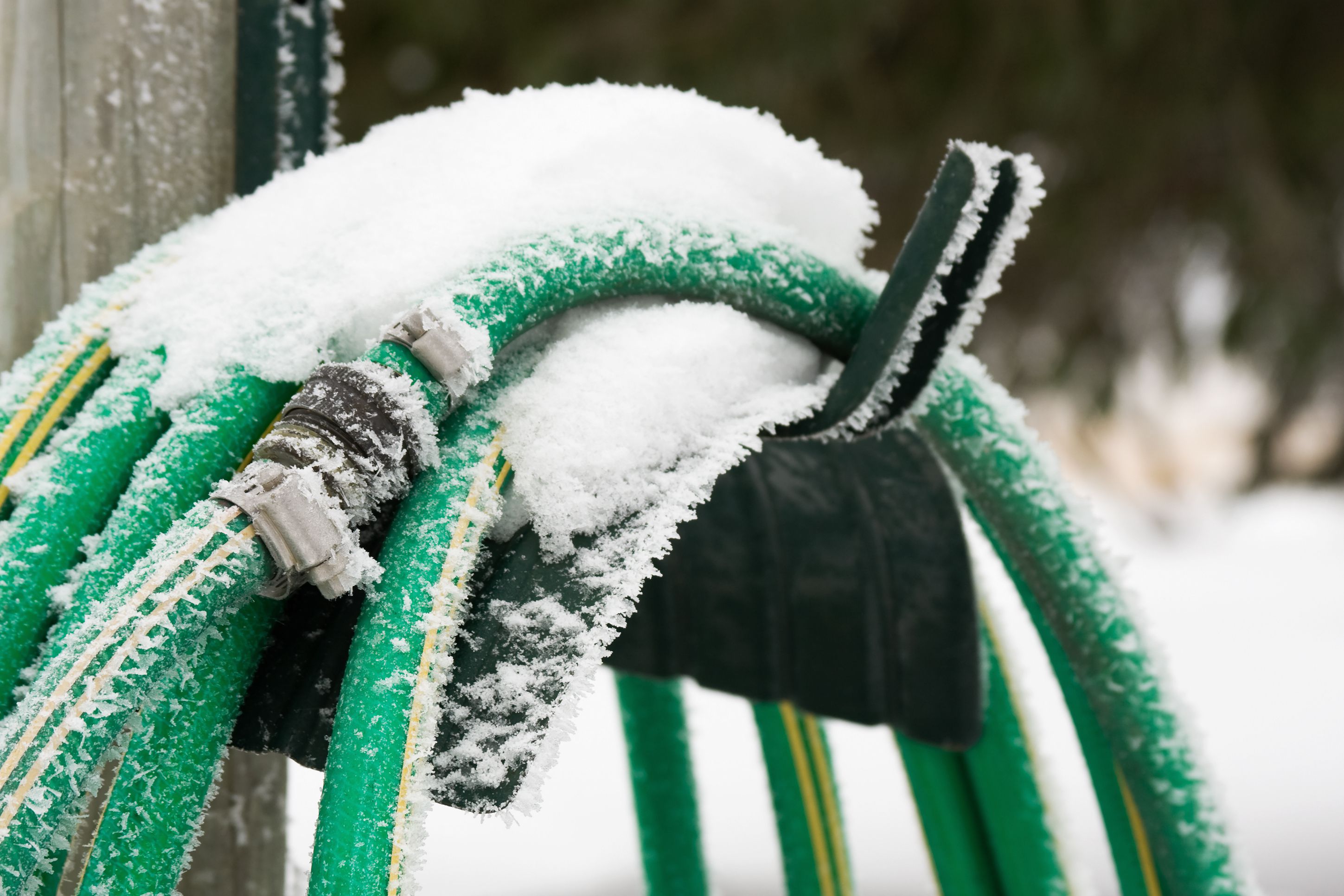 Mother nature can dish out a mean storm when you least expect it. Severe damage can incur if you haven't properly winterized your home. With these tips you'll surely be ready for anything that winter has to throw at you!